Grab Bag Sailboats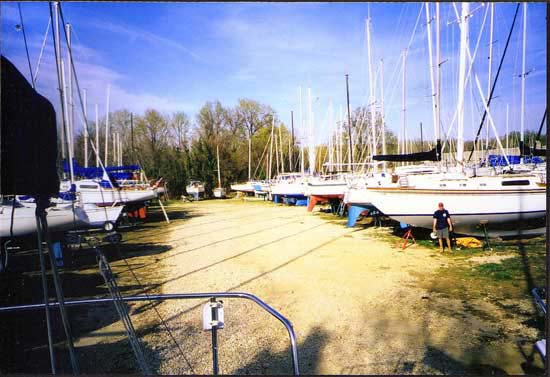 GBS is a full-service brokerage dealing primarily with sailboats in the 16-36ft range under $40,000, most under $20,000 and many under $10,000.

We've sold over 2,500 boats since 1983!

Over 30 used boats are on display in our yard. We're located just 7 miles south of Annapolis at Casa Rio Marina, on Cadle Creek Road in Mayo, Maryland. For more information, call Greg Rutkai.
Buyers and Sellers

Buyers -- You won't find more knowledgeable help when it comes to low-cost family boats.
Sellers -- We provide low-cost dry storage, clean-up and minor repair work.
Many boats are under $10,000!
Information

Hours- weekends 10 AM to 4 PM. or any time by appointment. We are happy to meet you at your convenience.
GBS Used Boats ~ Since 1983
Family owned and operated
Contact Greg at Grab Bag Sailboats now at (301)261-4079